Contacts
1000 Hills Community Helpers
Nathi , 1000hch [at] zamail.co.za
Dawn Leppan, 1000hch.dawn [at] zamail.co.za
TCNJ
(Primary) Prof. Mark Thompson, thompsom [at] tcnj.edu
Domenic Portera, porterd4 [at] tcnj.edu
Emma Dwight, dwighte1 [at] tcnj.edu
Isabelle Tan, tani1 [at] tcnj.edu
Niveda Harishankar, harishn1 [at] tcnj.edu
Resources
Project Summary
Our team worked with an organization in South Africa called 1000 Hills Community Helpers Center to create a Twitter Integrated SMS Alert System, as a way for the organization to remain in communication with their community members. The center can send out messages from the Twitter account that we set up for them and immediately reach different subset of their users. The members can subscribe to a list by texting a phone number with a keyword. There are three different keywords(#center, #class, #clinic).Members get texts specific to the keyword. Once subscribed, a confirmation text message is sent. Now, the user is subscribed to the list and will receive any tweets from the organization here on out that contains that specific keyword. We converted tweets to text messages to send it out the the members. There is a 140 character limit to Twitter posts so the text messages are within their limit.
A person who has subscribed to the center list will only get tweets that have "#center" in the sentence. The tweet below will only be received by  people who have subscribed to the center list.

Often, community members travel distances to get access to the facilities of the center such as the clinic, schooling, daycare, etc. However, there is no portal for the organization to reach out to their audience and make announcements/provide updates except for word of mouth and sometimes, posters. This only reaches a fraction of their user base and is a necessary but inefficient process. We saw an opportunity in the high mobile penetration across the community to streamline this process. People used simple phones there for utilitarian purposes and we came to the conclusion that the best way to reach our audience was through SMS text messaging.
Take a look at our Demo Video .
Click the heading for the vision document for our project intended for the 1000 Hills Community Helpers Center.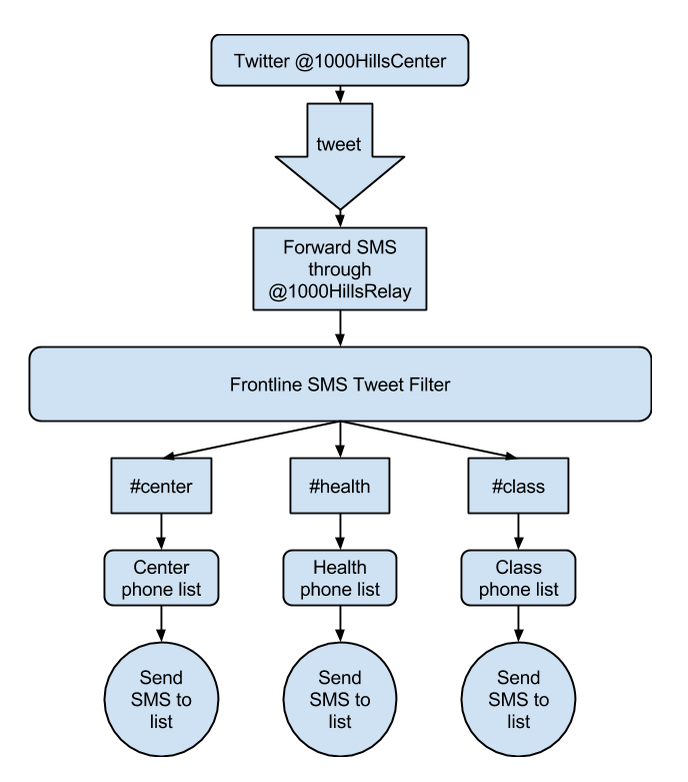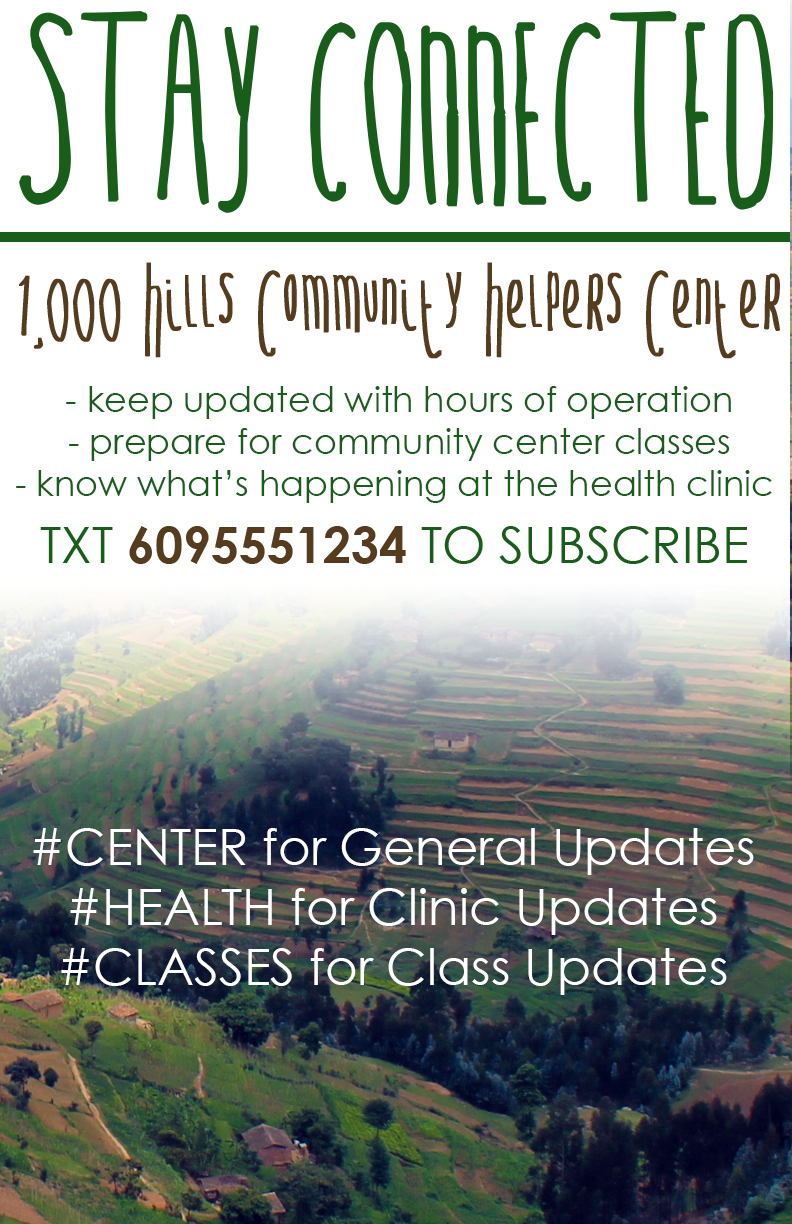 We used FrontlineSMS to create this application.
credit-n.ru